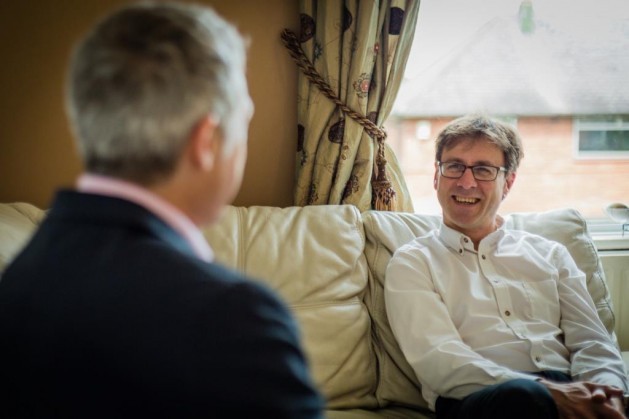 What clients say about working with Barbara and Triquester Teams
"Barbara is an excellent facilitator. There was a general feeling of ease. I felt like a space was created where you could be open. Very helpful."
Kate Nightingale, Deputy CEO, SVP
"I found Barbara's StrengthsFinder coaching incredibly helpful. She worked with me in such a way that I was able to identify very practically where my strengths are already at work in my different roles in life and also where they are evident but have much room to grow. I would highly recommend Barbara to anyone that would like to delve deeper into their StrengthsFinder results."
Kathi Kelly, Pastor, City Church, Leeds
"Barbara is a dynamic trainer who has really helped our team get to better know and appreciate one another as well as helped us become more productive."
Country Director, Communitas International
"I personally found your input extraordinarily helpful. The session you and I had together was brilliant. We are now working at stream-lining and clarifying our decision-making processes, and I feel much more confident about doing that openly and with the other leaders."
Rev Hugh Balfour, Vicar, Christchurch Peckham.
"Content was spot on. The matrix of team strengths was most helpful."
Dr Jim Baxter, Principle Staff Development Advisor, Leeds University SDDU.
"Your input and observations were extremely helpful."
Murray McEwan, Director FlowersMcEwan, Financial Planners
"I really enjoyed our team building day. It was excellent and I would happily recommend Barbara to another organization".
Phil Thomas, Team Leader of Friends International, Leeds
"Barbara's team building days always provide insight and awareness that have benefited our team hugely. She is sensitive, skilled and enthusiastic and has genuinely improved our team dynamics."
Matt Hatch, Senior Pastor, Mosaic Church, Leeds
"I feel hopeful, proud and exhausted. For our team to get that much done, with all of us being NFP's is amazing and encouraging. I feel that we've gained tools, but also a better sense of what the vision is."
Justin Powell, Team leader, CA Missional Initiative, Barcelona
"This has been a great day, full of fun and learning. It was great to be able to understand myself and my teammates better and discuss the impact of our strengths on our team dynamics."
Team building workshop, Intern, Mosaic Church
"The Motivators, three year vision and timeline, barriers to success and discussion about demographics modules worked really well. Using the post-it notes for brainstorming was great and seeing the schedule was helpful for me. The mats game was fun."
William Wittenberg, Team Leader, HausBerlin
"This is a really truly helpful report. Very many thanks indeed. I love the way that this exercise is developing from 'members' strengths' into the 'strengths of our whole church together', including things to watch for where we don't have some strengths."
Rev Mike Workman, Vicar, St Luke's Church, Cheltenham.
"The Vision finding process was so helpful. It was great to have somebody from the outside lead it and have a perspective from outside too! I really liked that. The preparation and planning was good. Thank you that you did change after we said that the affirmation method was not what we like here, we appreciated your cultural sensitivity."
Christine Thumm, Team Leader, Serve the City, Berlin
"My StrengthsFinder coaching session with Barbara was excellent. I came out feeling affirmed and encouraged as a person, and clearer on why I'm wired the way I am! She had helpful insights into how I could utilize my strengths in both my work and private life. I would highly recommend her to anyone seeking some insight into their strengths – how they are using them and how they might want to develop them in the future."
Paula Nice, Church Administrator, Mosaic Church, Leeds
Read more